A few days ago, we had an "off" morning.  Some of us hadn't slept well, others weren't feeling good, and we were all just grumpy.  I knew I needed to get dinner in the crockpot and needed the kids to not hang on me for just fifteen minutes.  IS THAT TOO MUCH TO ASK?
So I dumped all the playdough stuff out on the dining room table and told them to go for it.  (Sorry for the horrible picture quality)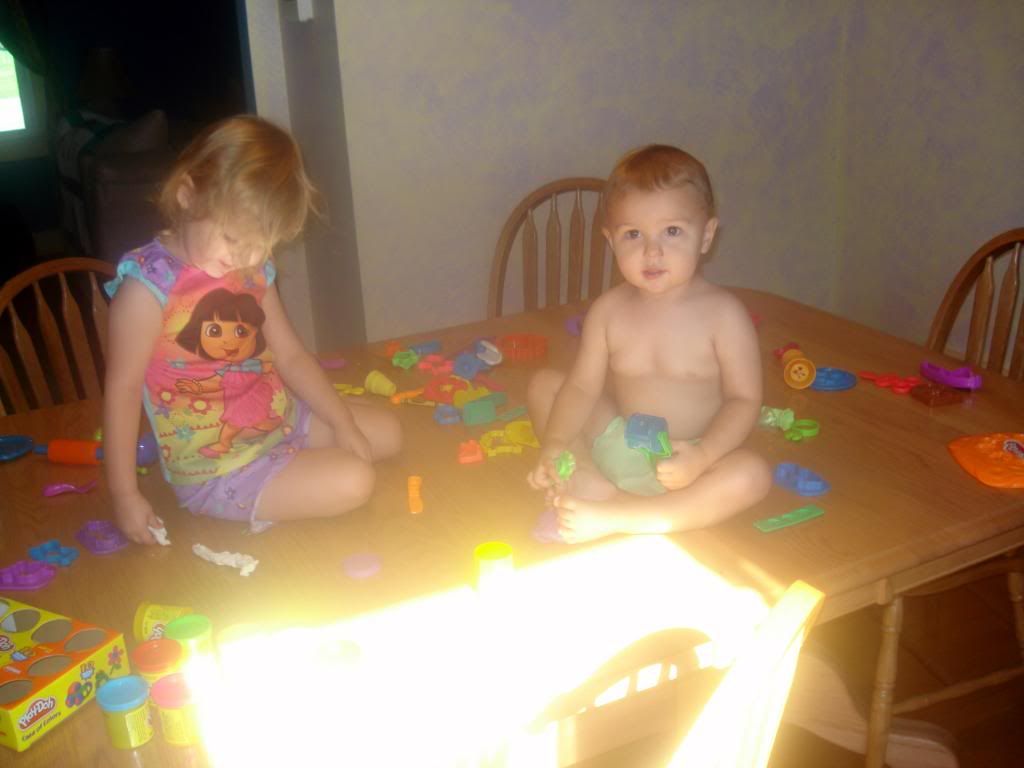 I'd gotten some new playdough on sale recently and that made it even better.  For some reason, brand new cans of playdough keep them entertained way longer than cans that have been played with before.  Go figure.
Anyway, this kept them busy for at least 45+ minutes.  It was awesome.  A definite mood-lifter for a tough morning.  Of course, this helps too.