After a full day at Magic Kingdom, we got up early again to head to Hollywood Studios.  Prior to this year, Magic Kingdom was the only Disney park I had been to, so everything from this point forward was brand new for me and the kids!
At the entrance, we were greeted by Lightning McQueen and Mater.  I love what they do with the bushes at the parks!
Our view as we walked into the park.
The kids loved the talking, interactive Mr. Potato Head while we waited to ride Toy Story Mania.  By the way, before we went, my friend told us to go straight to the Toy Story Mania ride, get a fast pass and then get in line right away.  That way you get to ride it twice (you'll want to) and the fast passes won't be gone.  Definitely do that if you go!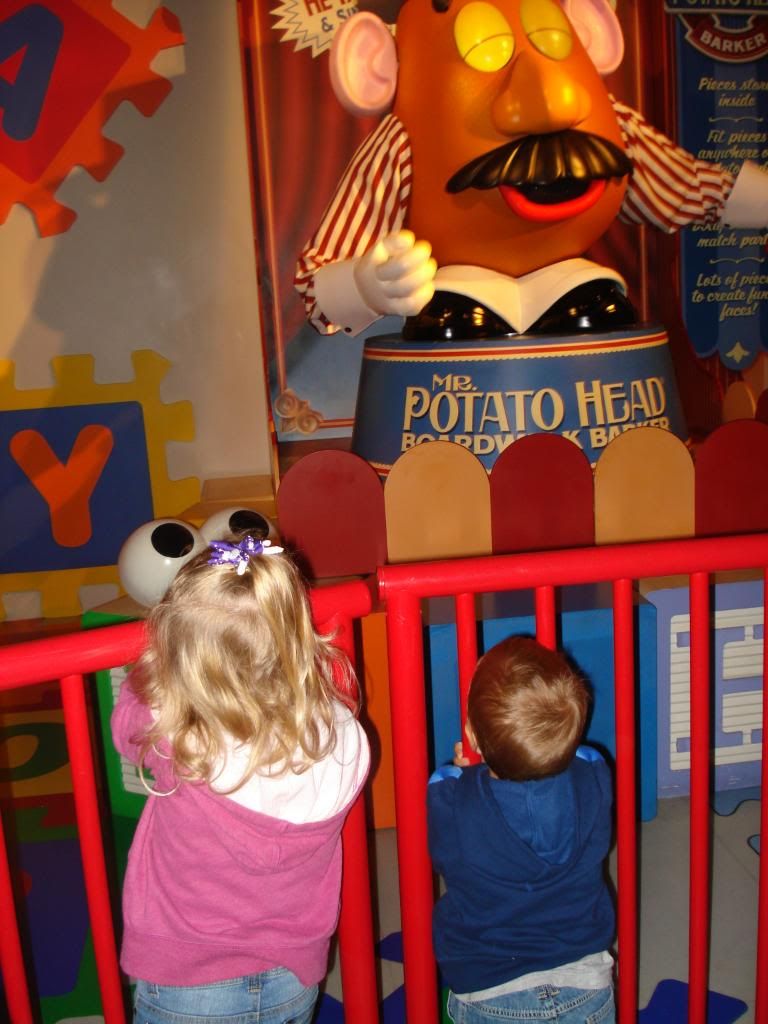 Kelvin with the, uh, thing.  No idea what this is, but I think it has something to do with Star Wars.  It was outside the Star Wars ride, anyway.
The "Honey, I Shrunk the Kid" area was a definite favorite.
We went on a behind-the-scenes tour and one of the things we got to see was the Disney World water tower.
The "skyline"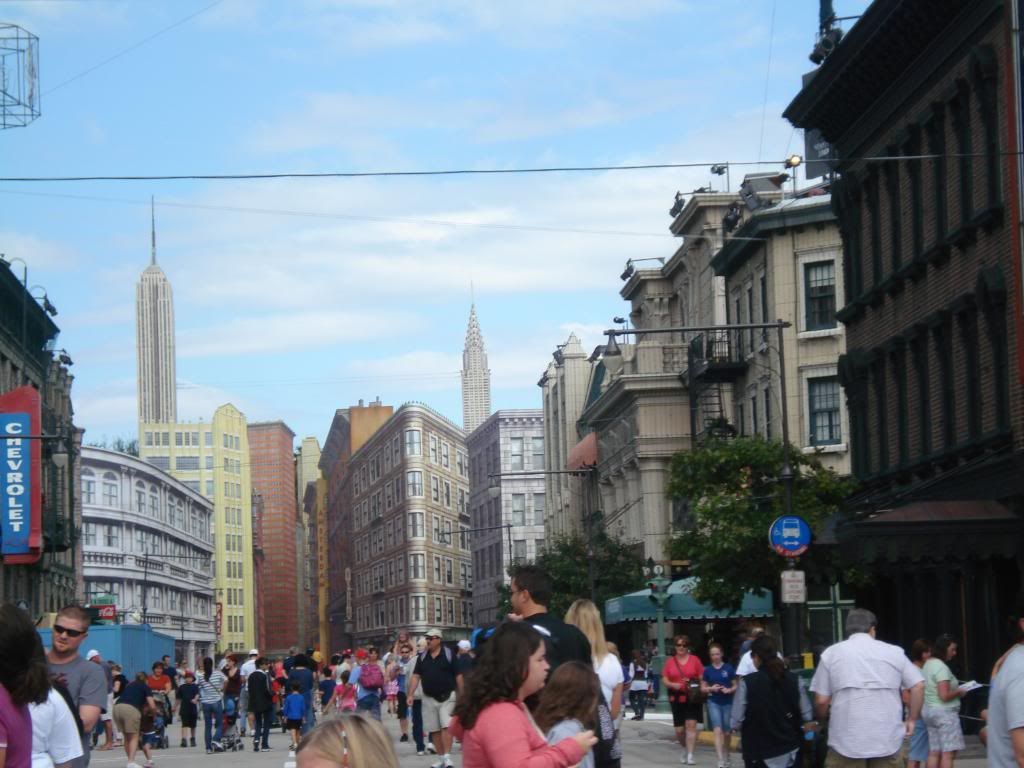 Meeting Mike.  Sully was on a bathroom break.
The family with Buzz and Woody.
Ava with an army man.
The family with Phineas and Ferb.  Oh man, this was the highlight of the day for the kids!
The kids with Lightning McQueen and Mater.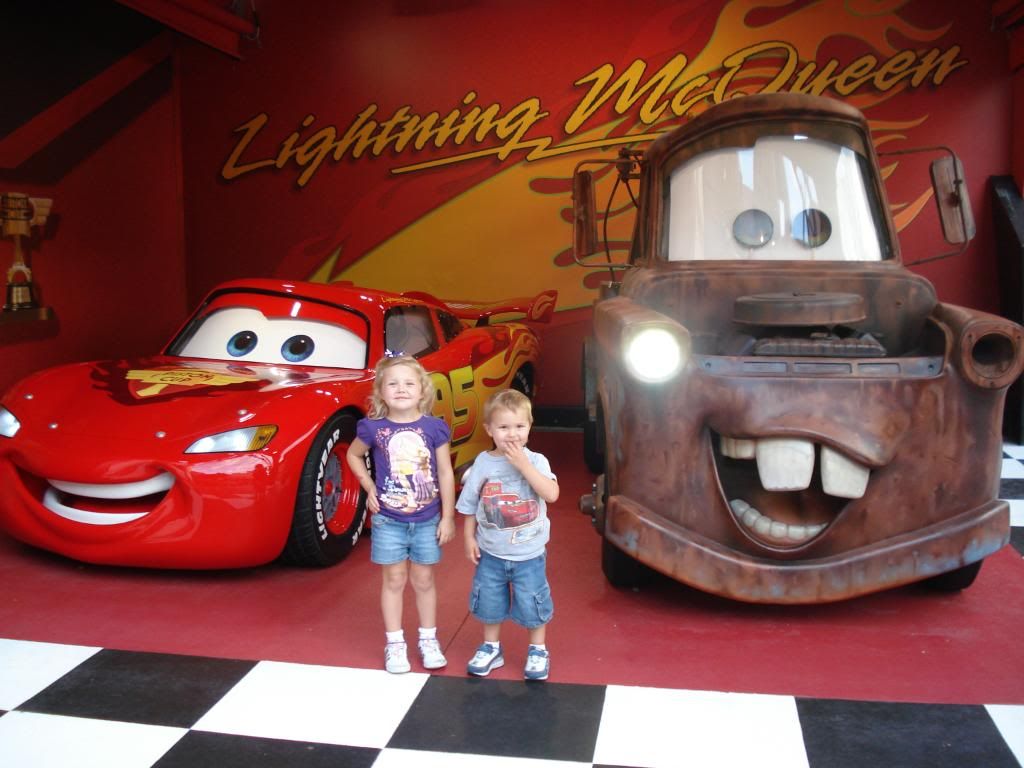 In between meeting all the characters, we got to go on a lot of rides, too.  Tower of Terror was one of them.  Ava went on it with me first (I will never go on that again, by the way!) and was totally freaked out, but didn't want Chad to go by himself so she went again with him.  She's way nicer than I am.  He said she was narrating what was going to happen the entire time.  Poor kid!  If she were a nervous eyelash puller like some people I know, she would have needed eyelash growth products after that experience!
We ended the night by watching the Fantasmic show.  It was awesome, but very hard to get pictures of.  This is the only decent one I got towards the end.
Next up…Epcot!