Archive for the 'Disney World' Category
On our last day at Disney, we went to Animal Kingdom.  To be honest, it was neat and we're glad we went, but I'm not sure we'll go back to this park next time we visit Disney.  It was like a really big zoo with some shows and the ability to meet Disney characters.  Maybe it was because we knew we only had part of a day here and we were a little tired, but it wasn't as much fun as the other parks.
Since it was our last day, I had to make sure to get another picture as we entered Disney
The focal point of Animal Kingdom as we walked in.  We got to go in the tree and see an Ants show and it was a lot of fun.  At one point, there were stingers poking us in the back and bugs running across our seats underneath us.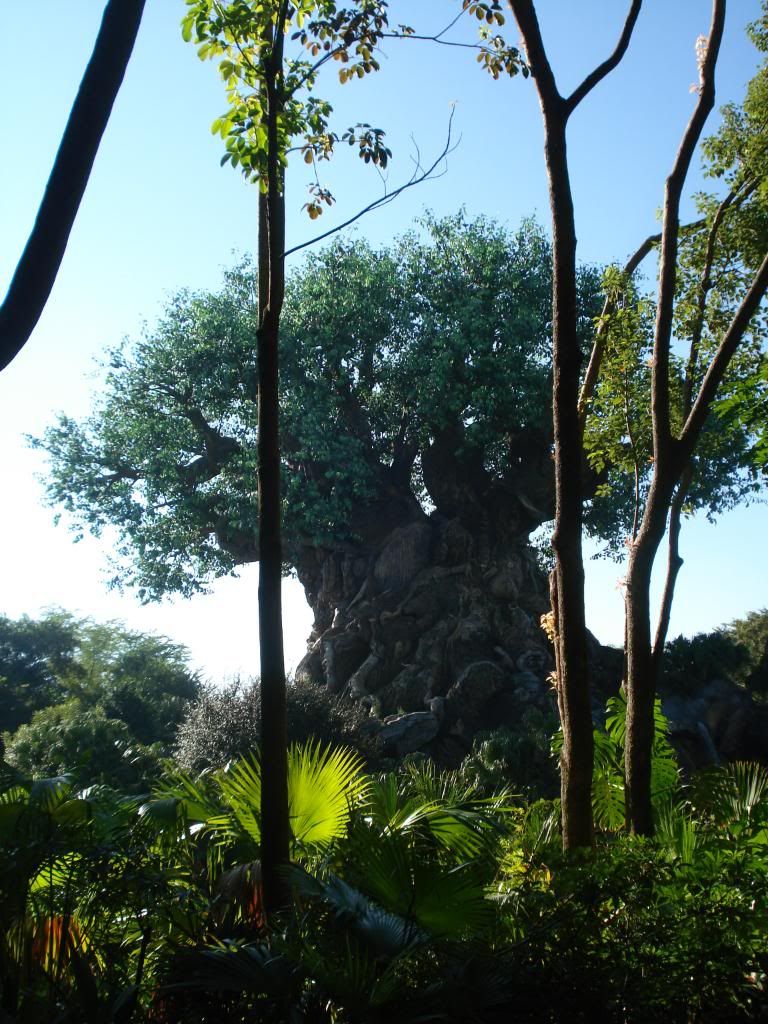 One of the best parts of Animal Kingdom was the safari.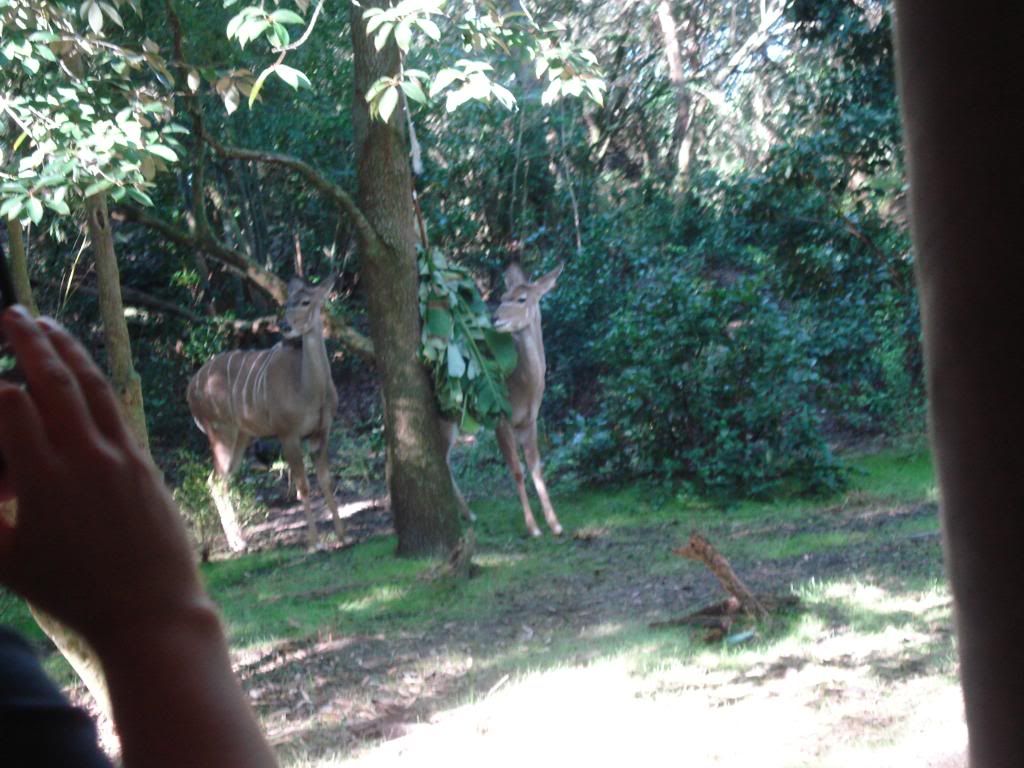 Hippos
Giraffes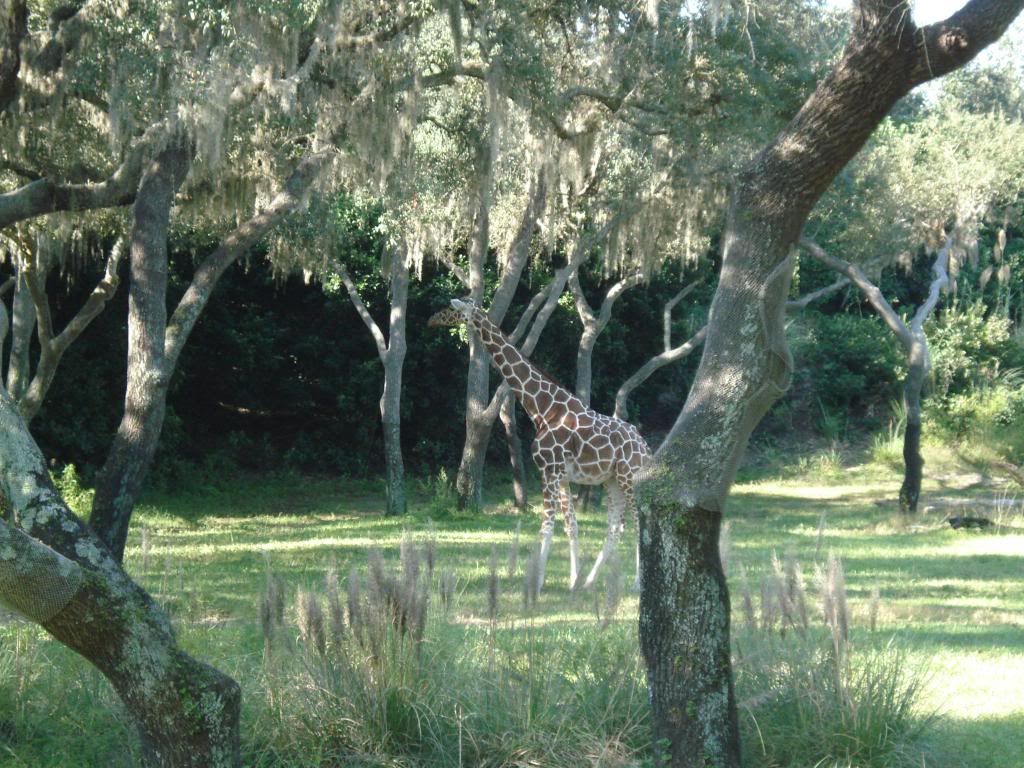 Elephants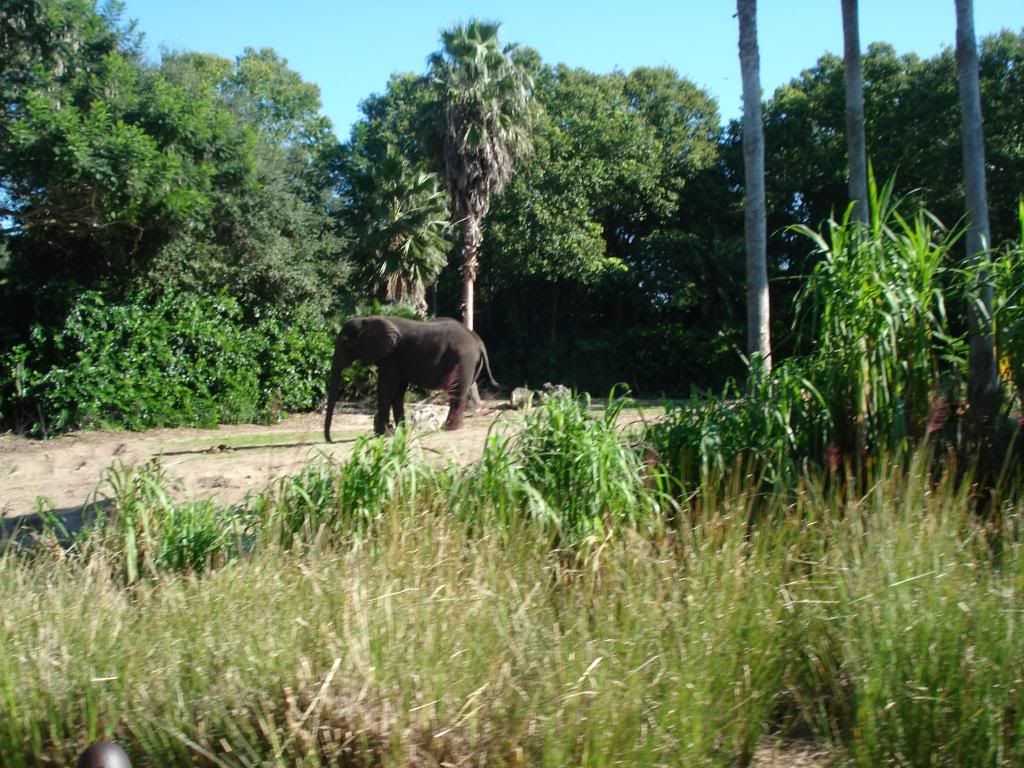 Rhino's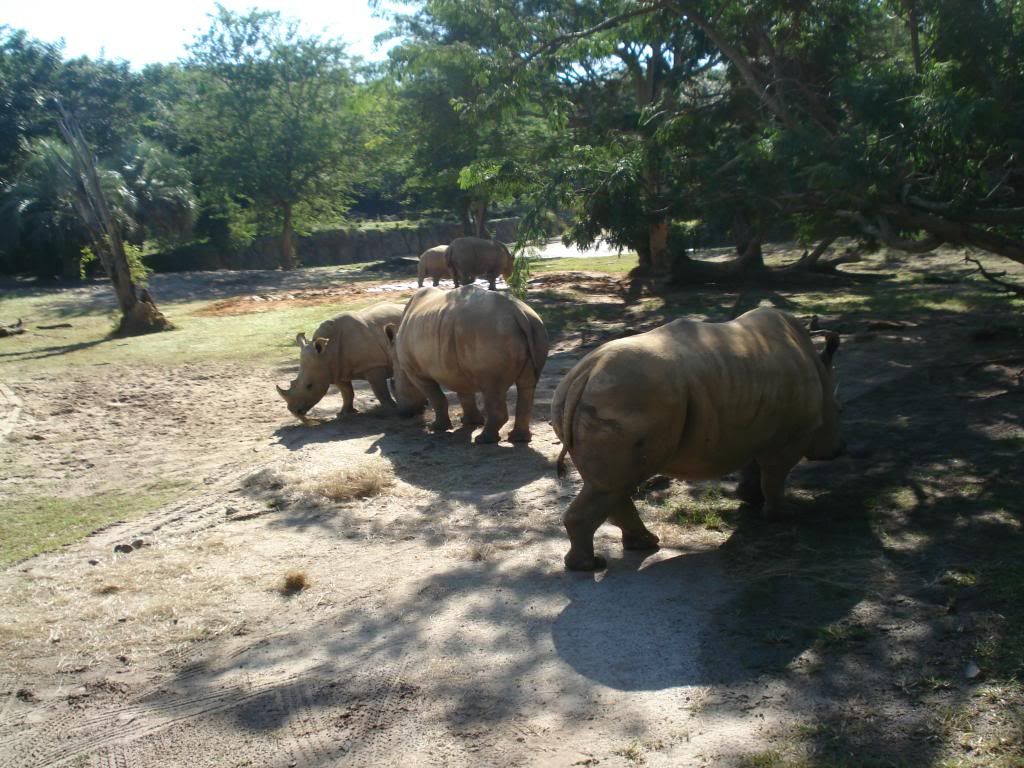 Meeting Pocahontas
Meeting Jiminy Cricket (Ava wanted NOTHING to do with him LOL)
Meeting Rafiki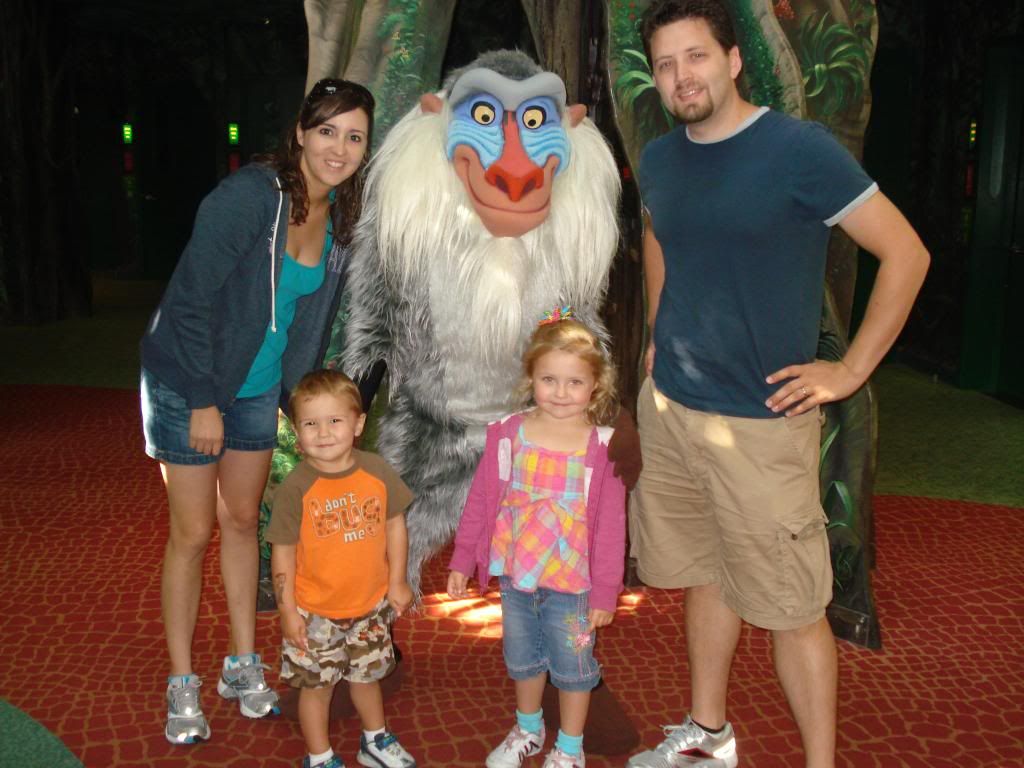 The kids' favorite part of the park was the Dinosaur Dig.  It was a giant sandbox with dinosaur bones buried in it so that the kids could search for them.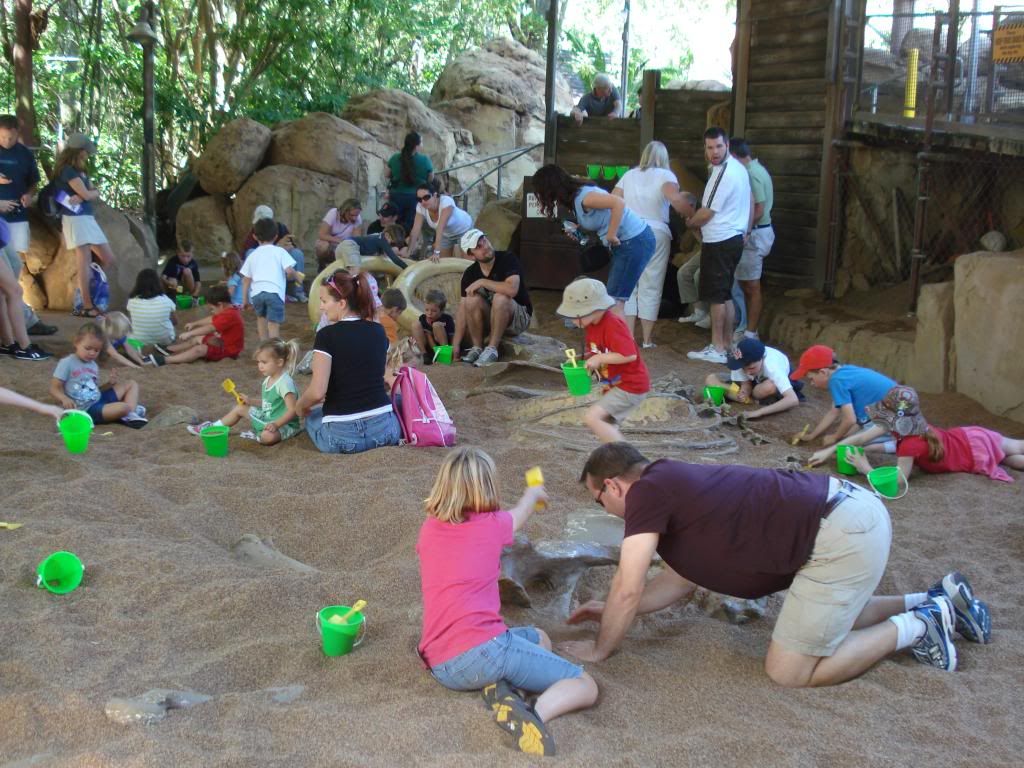 Ava digging for dinosaur bones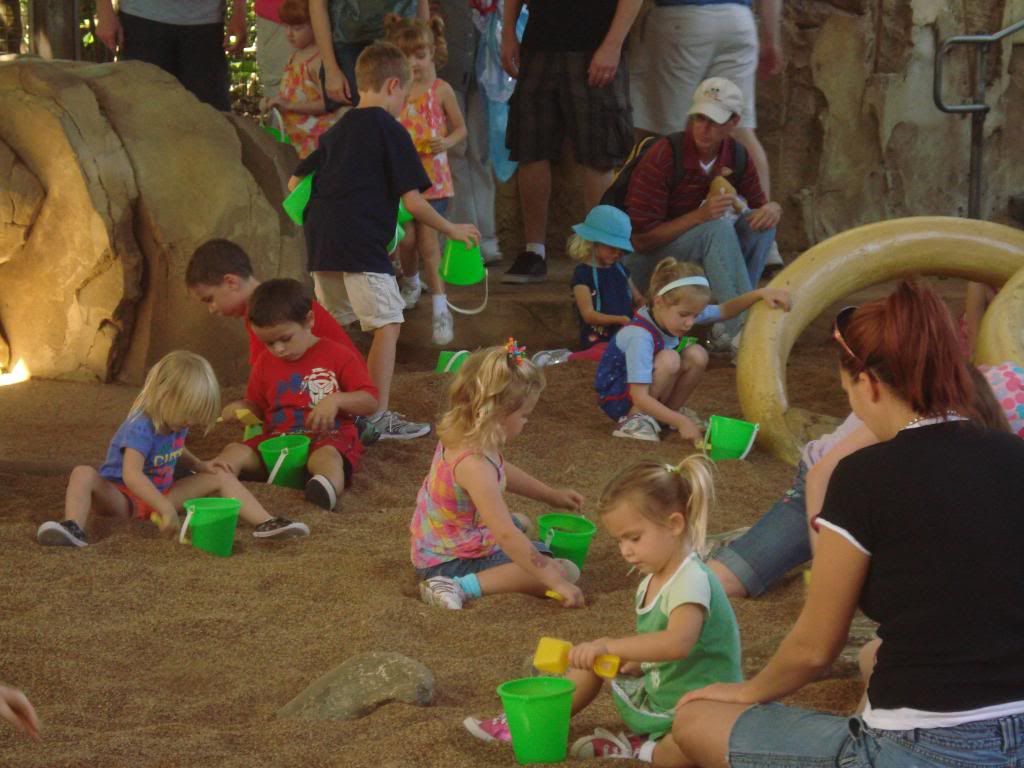 Kelvin digging for dinosaur bones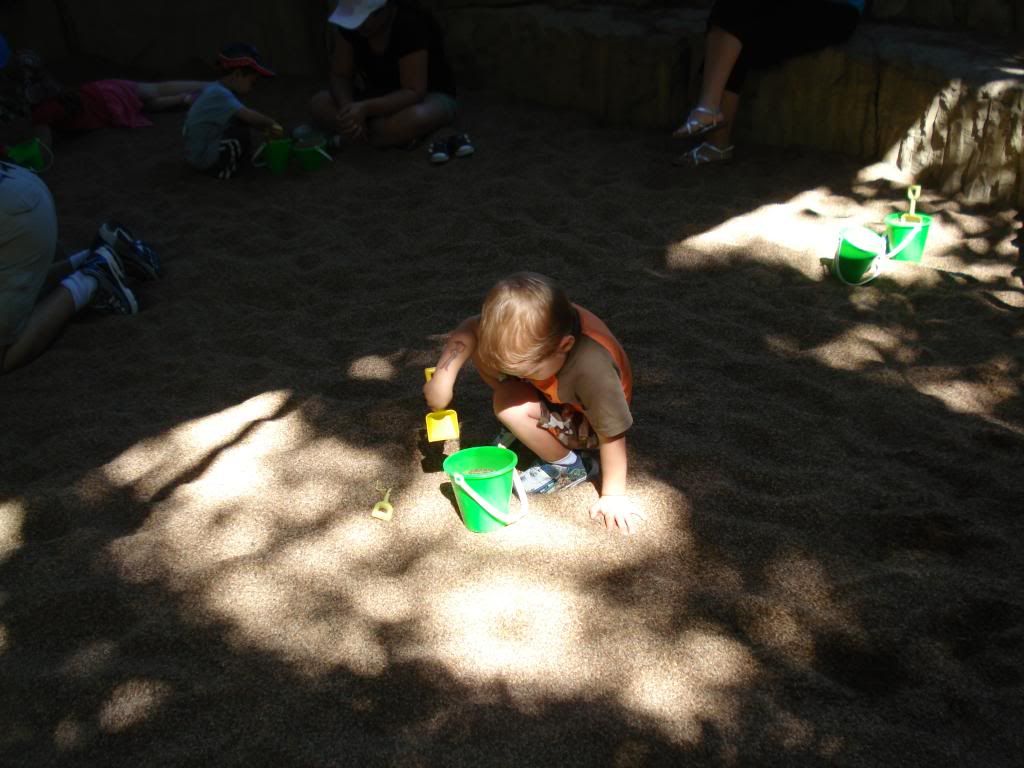 Daddy burying Kelvin
After this, we got to see Flick.  We didn't get to meet him, but he walked right by us a couple times.
And then it was time to leave and start the long drive home.  We were all sad to leave and were really hoping that we would be back real soon.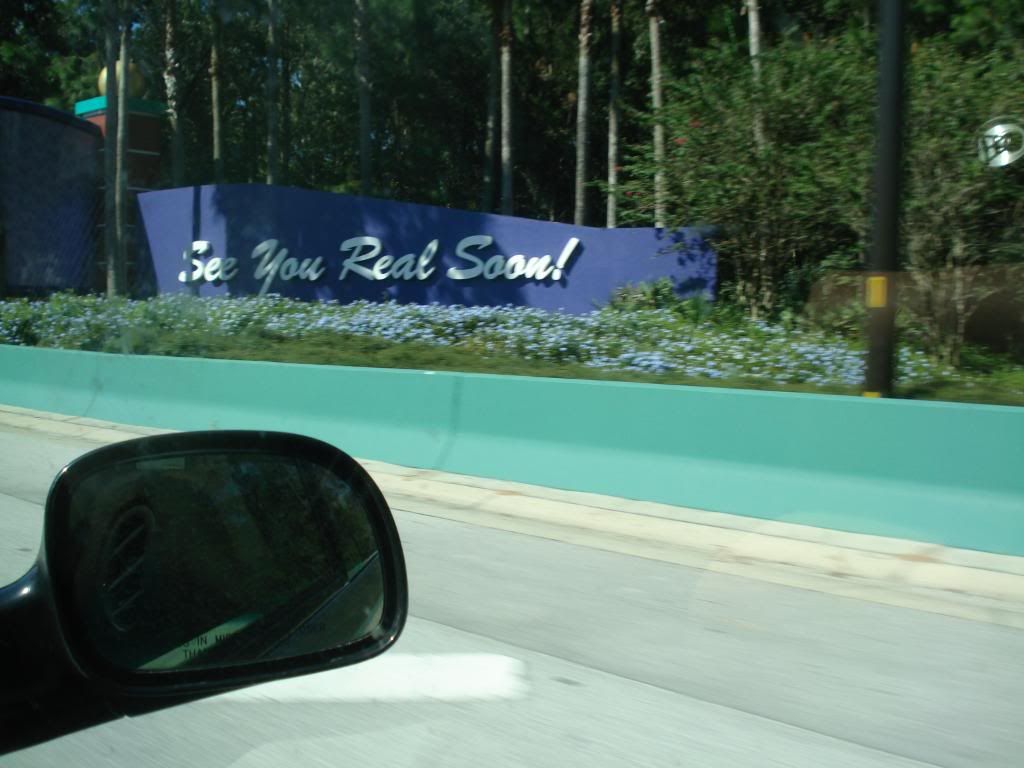 On our third day at Disney, we headed to Epcot.  I didn't know what to expect since I had heard it's more for adults, but the kids had a lot of fun too.  The first two days, we took advantage of the Child Swap program so Chad and I could both go on rides that Kelvin was too short for.  But by this day, we had decided not to do any more rides that we couldn't do as a family, so we missed out on Soarin' but we still got to do other rides and lots of shows.  After the Finding Nemo ride, there was a huge aquarium where we got to see tons of different ocean animals…and even dolphins that could swim right over our heads!
We mainly did a lot of shopping and eating in all the different countries.  We bought some fans and pajamas for the kids in China, some tea in England, a pearl straight from the clam shell in Japan, and more that I'm sure I'm not remembering!
Our view as we walked into the park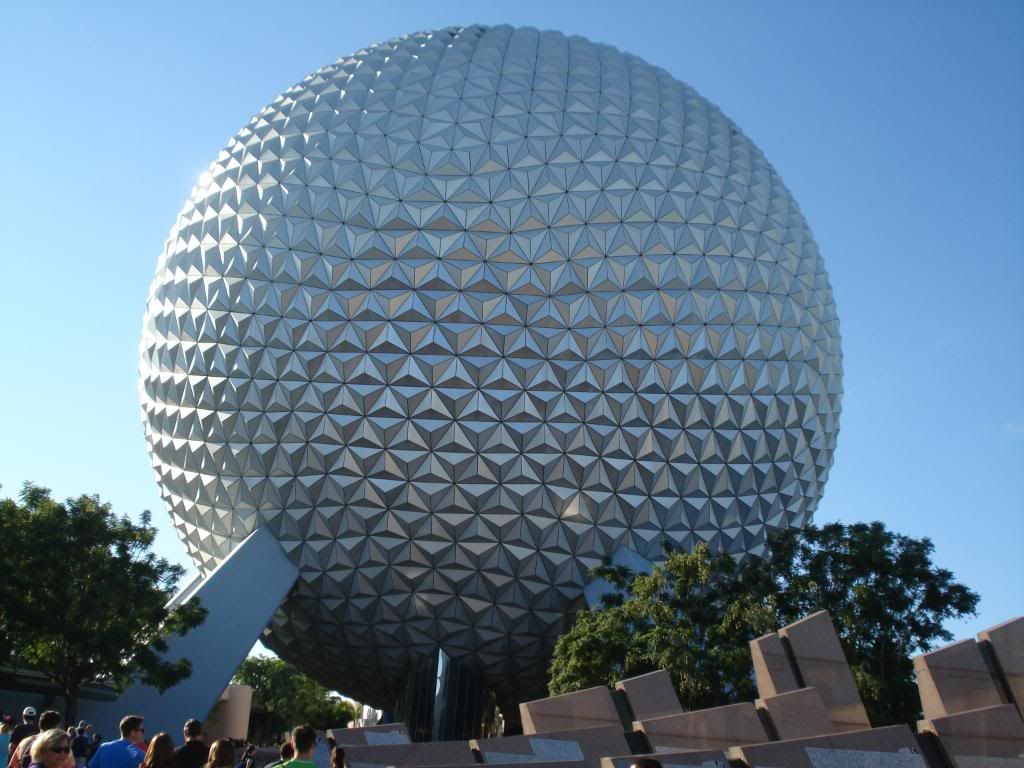 The kids with the Finding Nemo characters
One of the shows along the sidewalk (I think it was in France)
Meeting Mary Poppins
Disney tattoos (I'm nearly positive they got these at Hollywood Studios, so I don't know why they're with my Epcot pictures LOL)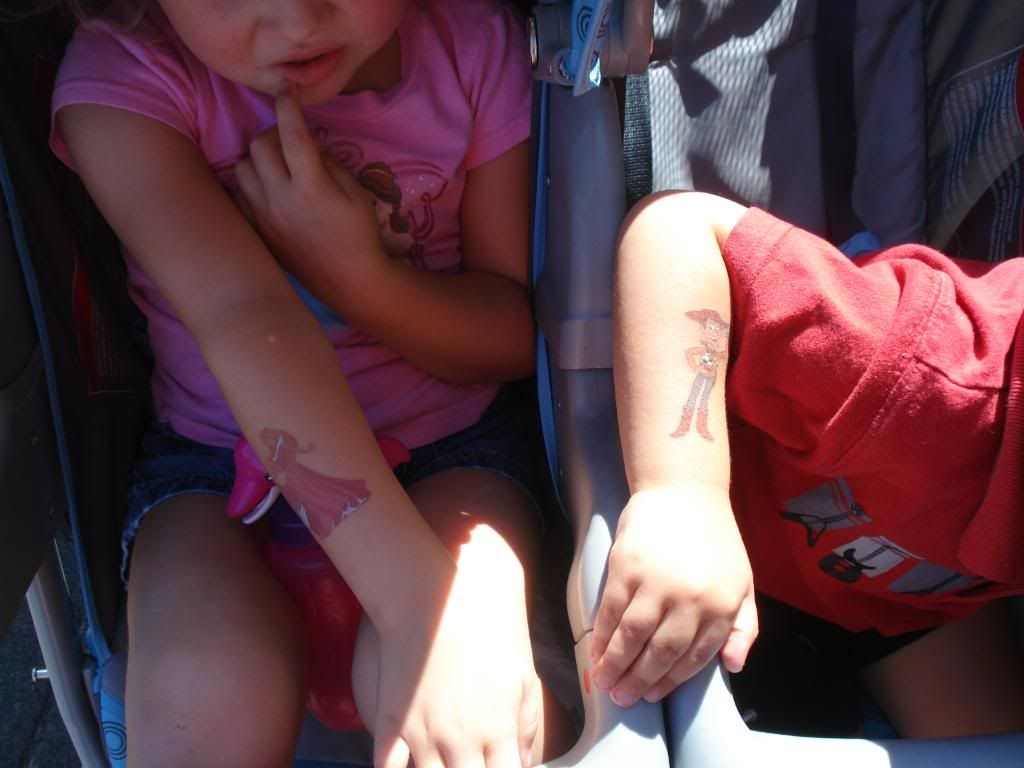 One of the few pictures of me with the kids.  I'm usually the one behind the camera!
Eating dinner in France.  This was one of the best meals we had the entire time we were in the Florida.  We also ate lunch in China, but I didn't get any pictures of that.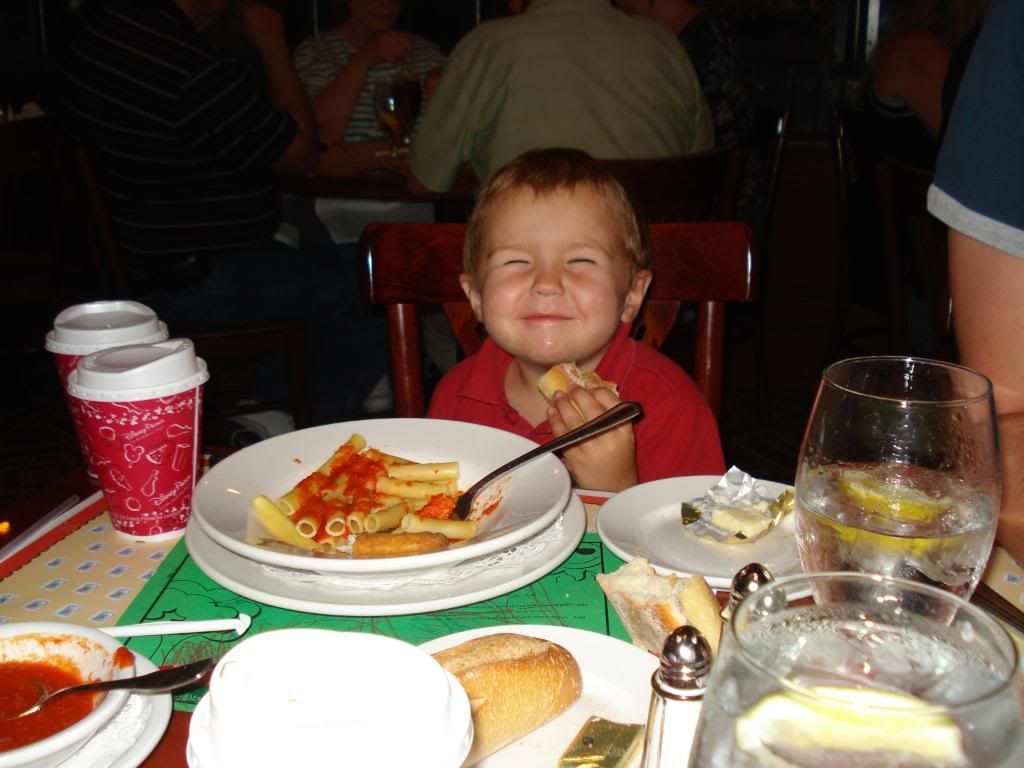 Ava eating dinner in France
The only picture I got during the IllumiNations Show.  It's hard to take pictures of fireworks!
I know there are fewer pictures of Epcot than the other parks, but since we did more shopping and eating than rides and meeting characters, there wasn't as much to take pictures of!